Thirsty Thursday...
This is going to be a Two for One Recipe.... It is a drink and a cake recipe....
I have not been able to have one lately so I had to find stock photos of both...
Harvey Wallbanger
Pour vodka and orange juice into a collins glass over ice cubes and stir. Float Galliano on top and serve
Harvey Wallbanger Cake
My dad made these ALL the time as I was growing up...
Cook Time:
45 minutes
Total Time:
1 hour
Yield:
10 to 12 servings
Ingredients:
Cake:
1 box (about 18.75 ounces) yellow cake mix
1 cup vegetable oil
4 large eggs
1/4 cup Galliano liqueur
1/4 cup vodka
1 package (3-ounces) vanilla instant pudding mix
3/4 cup fresh orange juice
Glaze:
1 cup sifted powdered sugar
1 Tablespoon fresh orange juice
1 Tablespoon Galliano
1 teaspoon vodka
Preparation:
Preheat oven to 350 F. Grease and flour a Bundt pan or spray with floured vegetable spray.

Place cake mix, oil, eggs, liqueur, vodka, pudding mix, and orange juice into a large mixing bowl. Beat on medium speed for 2 minutes.

Pour evenly into prepared Bundt pan and tap gently on the counter to release any air bubbles. Bake for 45 to 50 minutes. A toothpick inserted in the center should come out clean. (Do not overbake or it will become dry.) Let rest for 5 minutes. Gently loosen edges around the rims with a thin rubber spatula. Invert and unmold from Bundt pan onto a cake platter, then glaze while warm.

For the glaze, mix powdered sugar, orange juice, liqueur, and vodka until smooth. (If it is too thick, add more orange juice a few drops at a time to get a drizzling consistency. If it is too thin, add more powdered sugar a teaspoon at a time.) Drizzle over the warm cake and let cool to room temperature for glaze to set.

Yield: 1 bundt cake (about 10 to 12 servings)


1. Follow Hopelessly Ever After and Butterflies and Hurricanes via GFC or Bloglovin'.

2. Grab a button from below or Kristin's sidebar and put it in your post.

3. Write about your favorite alcoholic beverage.

4. Come back here and link up!!!

5. Get some new recipes or drink ideas for the weekend and make a new friend!!
NEW UNOFFICIAL RULE!! 6. Send a tweet with #ThirstyThursday and include @leggs532 and @princess3730 so we can see it!!
Anyone interested in co-hosting (it's free) email Kristin at: hopelessly_ever_after@yahoo.com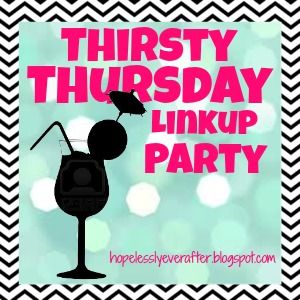 <div align="center"><a href="http://www.hopelesslyeverafter.blogspot.com" title="Hopelessly Ever After"><img src="http://i93.photobucket.com/albums/l54/leggs532/linkupbuttonreal_zpsee8b2e2c.jpg" alt="Hopelessly Ever After" style="border:none;" /></a></div>