Fan Friday!!!
I'm linking up with
Sarah
from Venus Trapped in Mars for.......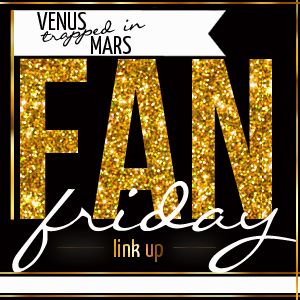 Today I am going to write about my OBSESSION with a certain Baseball player. (as if right now he is without a team...) But ANYWAY....
OK Let me introduce you to Chad Durbin.....
Let me give you a little background. My husband is a HUGE Phillie's fan. And when we met I was an Orioles Fan and had been my entire existence from growing up in the DC Metro Area. When I was growing up they were the only team around. I had a major crush on Brady Anderson and was in LOVE with him. So after Brady left the O's I started going to Phillies games with Steve. I soon fell in love with Mike Mike Lieberthal, then Pat Burrell, then Aaron Rowand, then Cliff Lee (whom I still love) and then for some reason I focused on Chad. Usually once a player moves on I do as well.. But for some reason I followed Chad when he went to Cleveland then Atlanta and then back to the Phillies.
I have several screen savers that are of Chad. He is my background screen on my Iphone, Ipad, Computer and my computer at work. This is my favorite pic that My husband Steve took a few years ago.
My Co-workers even made me an award that they gave me because they know I LOVE him.
And a Philles Fan on Twitter that I follow even thought to send me a pic that she got and he signed at the Phillies Festival becuase she knew I loved him.
I have met Chad several times and he is the nicest guy ever. He has signed two balls for me
And when he was on twitter he tweeted me
And he even wished me a happy birthday!!!
So after two years of following him as a Indian and a Brave, I was excited for him to be back on the Phillies. He was back in the Bullpen where he belonged in Philly. We even went early in the season to see a game and I was excited to see him.. We normally see the Phil's when they come here to DC but we were in Mexico. SO I was looking forward to seeing Chad the next time they came to town.
He is not the best pitcher however he is still my favorite. He had a rough beginning to the season last year in Atlanta but he got his rhythm back and ended up having an ok year. Then this year he started out like last year, he often let runners he inherited score and gave up a few HR's. So because of this, last Friday this happened.....
I WAS DEVASTATED.... I literally LOST MY MIND... (PMS might have played a part in my Twitter Meltdown.....) I am still trying to come to terms with it. I am still hoping he finds a new team soon. I still love the Phillies but will support the team he goes to. Unless he decides to just retire. So as of right now my obsession is on hold..... I guess all my pics will have to hold me over until then....