Fan Friday....
I am linking up with
Venus Trapped in Mars
for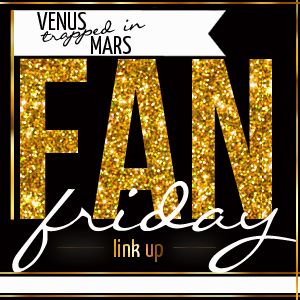 I was not sure what to blog about I mean I have some many ideas... But I was reading my husbands blog
Photo's by a Phillies Phan
and he was intriducing himself and explaining about how he became a phillies fan and described me and my fandom. So since he did such a good job I'll let him tell you about me....
During that time (the late 90's) I would meet the love of my life, My loving wife Lisa. We dated for a couple years, got engaged and got married in May 2003. I could not ask for anyone more special to me than her. When I met her I found out she too was a big baseball fan and a big fan of the Orioles and mostly Brady Anderson. WOW to hear her talk about him was like a school girl having a crush on her teacher. As time went on and Anderson retired from the game she became somewhat of a Phillies fan herself. Ok so more so of a few "hot" players on the team. Lieberthal, Rowand, Burrell, Werth, others im sure. but her main man was and still is Chad Durbin. Lisa has taken this to a whole new level. We have met him a few times and let me tell you he is one of the nicest ball players you will ever meet. Through Twitter, in person, doesnt matter he is awesome. However once the Phillies did not resign him a few years ago her fandom for the Phillies faded. While this has really been hard for me cause there is nothing more that i love than going to CBP or anywhere with Lisa at my side while cheering on the Phillies. She was there with me at the Vet when it closed, she was there with me at the first opening day at CBP and many opening days after. She was there with me when we saw Shane Victorino hit a Grand Slam Homerun off of CC Sabathia in Game 2 of the NLDS in 2008. She was there with me in DC to see the Phillies clinch the 2010 NL east. Those are some of the most amazing baseball days / nights of my life and its because she was there.
Now that my favorite player is back with the Phillies I am once again a Phillies fan. I will get into next week about my obsession with Chad Durbin...
Until Next Time....
Update... As of today 5/31/13
My Favorite Player was cut from the Phillies... I'll write about that later...