Weigh in Wednesday!
Hello to all my new followers!!!! I hope I do not bore you all! I am trying to post everyday and I am fairly new at this so.. please bear with me!!!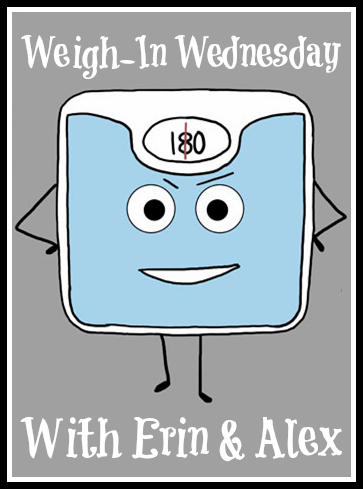 Its that time again!!!! I once again had a rough week and did poorly. I did however weigh my self today and I have lost 1 lb of the 3 I gained over the weekend... So there is that.
My husband has decided he is going to do Insanity. He started it on Monday and was too sore yesterday to do it.. LOL I told him you can't just do Insanity from being as couch potato and not have it hurt. But good for him for starting it.. I am going to attempt to do it with him... I will do what I can and see what happens....
I am working on putting 100% into becoming a better me... I am still having some issues with willpower but I am willing to do it for myself. Last night I worked on making a goal chart like this one. So for I have only done the weight countdown... I think I might make it a poster? Not too sure yet... I totally need something to motivate me!!